Thorth had the opportunity to participate in the Stockholm Internet Forum (SIF) held in Stockholm, Sweden on May 30-31, 2023. Prior to the main forum, there was a Pre-SIF event on May 29, 2023.
The primary goal of the Pre-SIF event was to provide an opportunity for SIDA partners from various regions and SIF-related strategies to connect, share experiences, and identify areas for further collaborative learning.
The theme for SIF23 was "The Role of the Internet and ICT during Crises, Conflicts, and Disasters." This conference brought together SIDA partners, civil society organizations, policymakers, companies, and academia to share knowledge, transfer knowledge, and network.
The main objective of the forum was to explore how the internet and ICT can be used to solve problems during times of crises, conflicts, and disasters. The focus was on achieving a free, open, and secure internet for global development.
Thorth found the program to be highly valuable as it provided him with the opportunity to learn from diverse individuals and gain knowledge about new tech innovations. He specifically participated in the sub-theme of "Humanitarian Data, Information, and AI," which enhanced his digital knowledge.
"SIF23 is the program that you (indigenous peoples) should participate in if you want to help yourself, your community and your country. Because this program will bring you to the new tech innovation to solve your problems. Especially, Indigenous youths should participate it." Thorth says "
He expressed his excitement about being in the beautiful city of Stockholm and how the program allowed him to explore a European country. He emphasized the importance of continuous learning and how the people he met during the program inspired him to improve his capabilities.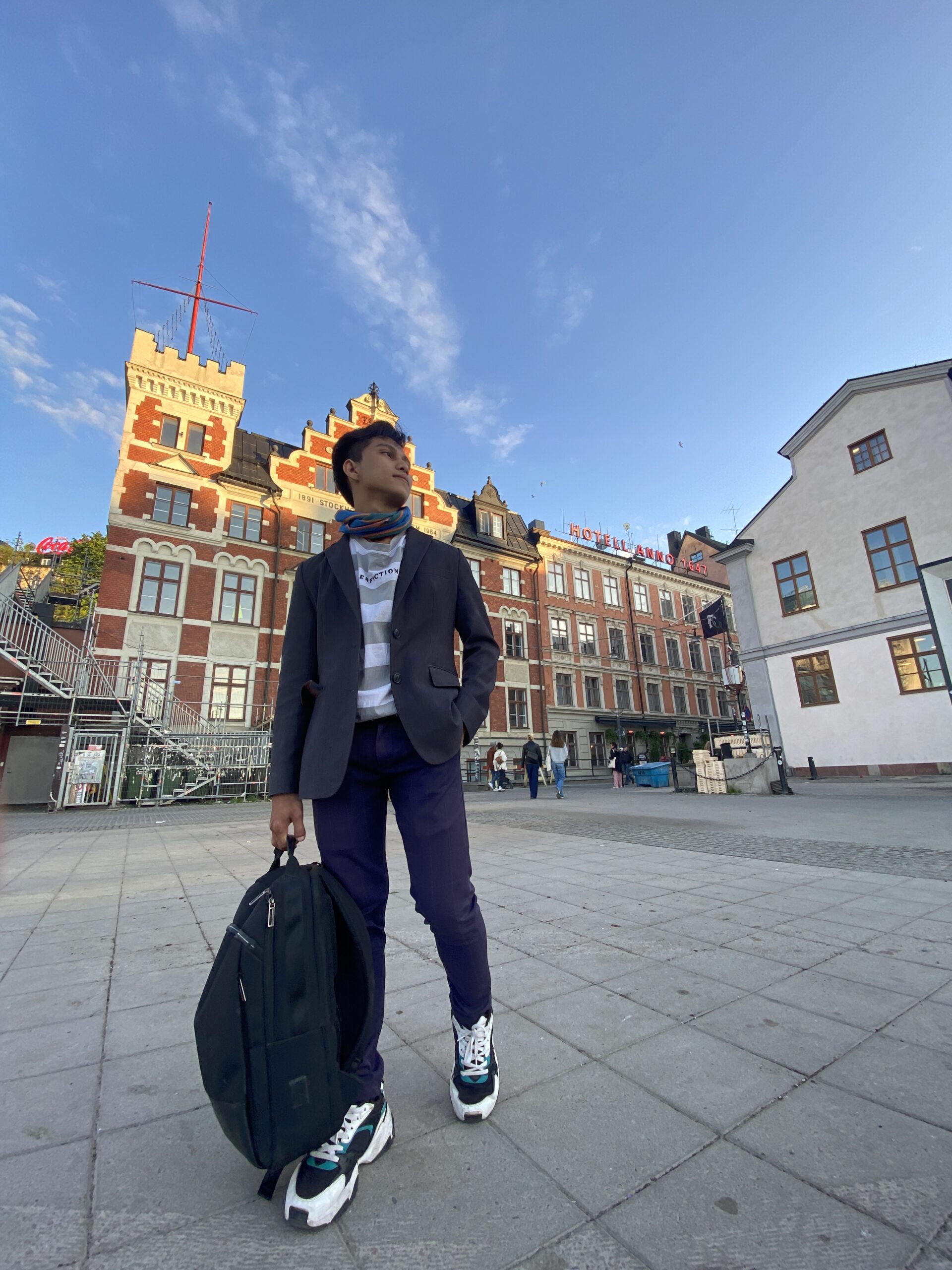 One of the key takeaways for Thorth from the program was the use of AI tools. He plans to bring these tools back to Cambodia to solve problems and enhance his work and research. Thorth shared his experience and knowledge about AI platforms with his colleagues and indigenous youths, enabling them to find creative solutions for their research at work and school.
Overall, Thorth found the Stockholm Internet Forum to be a valuable experience that broadened his horizons and provided him with new tools and knowledge to contribute to his work and community in Cambodia.