Kbal Romeas village is located along the Srepok tributary of the Mekong River in the Sesan district of Stung Treng province. The community's territory covers approximately 8,000 hectares, including forested areas. The village has a total population of two hundred and fifty-eight Bunong people, 126 of whom are women. Bunong Indigenous villages continue to practice the tradition of collective land use, where individual households work a plot of land within the community's territory. This community uses its communal land for many purposes depending on the type of land. The land is divided between residential land, burial sites, sacred forest sites, cattle, and animal grazing land, shifting cultivation agriculture, and natural forest area.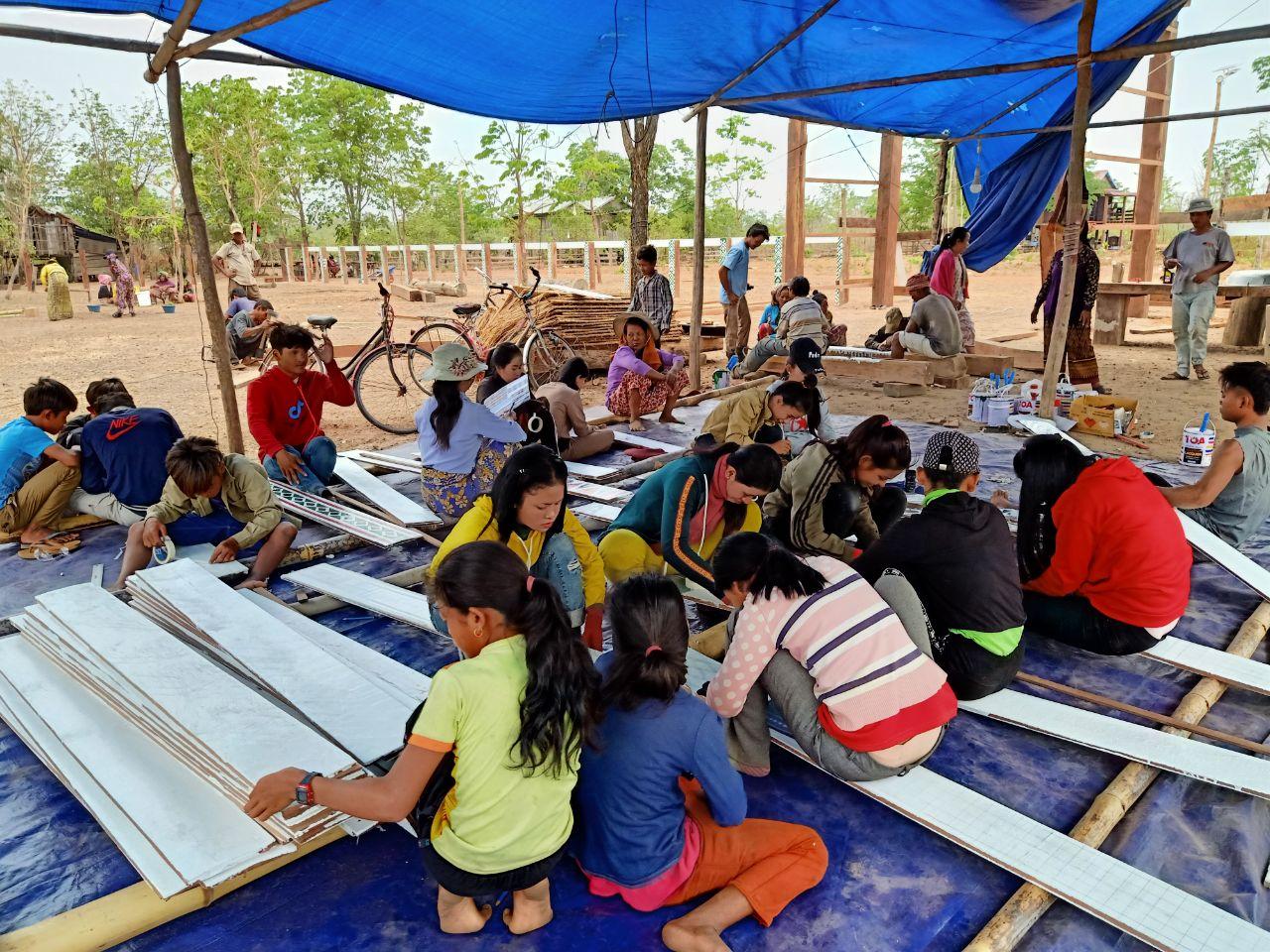 With the support of SELAVIP, and the coordination of CIPO, The Kbalromeas's Bunong community has been developing its development plan and mobilizing its members towards the protection of their land, forest, and resources in their area.
Besides the conservation of its vital resources, they are really in need of physically prioritized infrastructure including safe water, electricity, education, and health and sanitation. In response to their urgent request, CIPO with the cooperation of local authorities has helped mobilize funds for the community development plan aiming at promoting livelihood, well-being, and basic public services.
At its first phase, the community has begun the toilet construction, as it is the first priority for their well-being and hygiene living. Other projects will be continuously implemented with the technical support of CIPO, such as the construction of Bunong Cultural Center, solar panel, and safe water system.
Currently, each family is busy in building their respective toilet with mutual assistance.
The community members have officially been granted the right to live on their ancestral land, near their old flooded village and they developed the "Indigenous Community Conservation and Development Master Plan" in 2018 to register and demand a collective land title (CLT) for their ancestral land. Their plan also involves mobilizing resources within the community to build a school, a pagoda, and a Kbal Romeas cultural center. CIPO continues to work with Kbal Romeas to mobilize resources and implement their master plan.