Our staff, Blen met Kamala Harris, Vice President of United States of America
The YSEALI Matters Forum is a gathering that brings together 40 YSEALI alumni for seminars and discussion sessions focused on impact leadership, harnessing technology, taking action through private-public partnerships, and transforming community engagement into policy action. This forum provides opportunities for young fellows to strengthen their moderation skills, communication abilities, public awareness, and learn more about the U.S and ASEAN relationship behavior.
During the forum, Blen Romam, a Communication Officer from CIPO, participated from September 5-8, 2023, in Jakarta, Indonesia. Blen, as a representative of Indigenous peoples, showcased his traditional clothes along with other alumni during the cultural time. He gave a presentation to ASEAN delegates on "YSEALI is my hope," sharing his experiences and what he learned from YSEALI, as well as the contributions he has made to the indigenous community.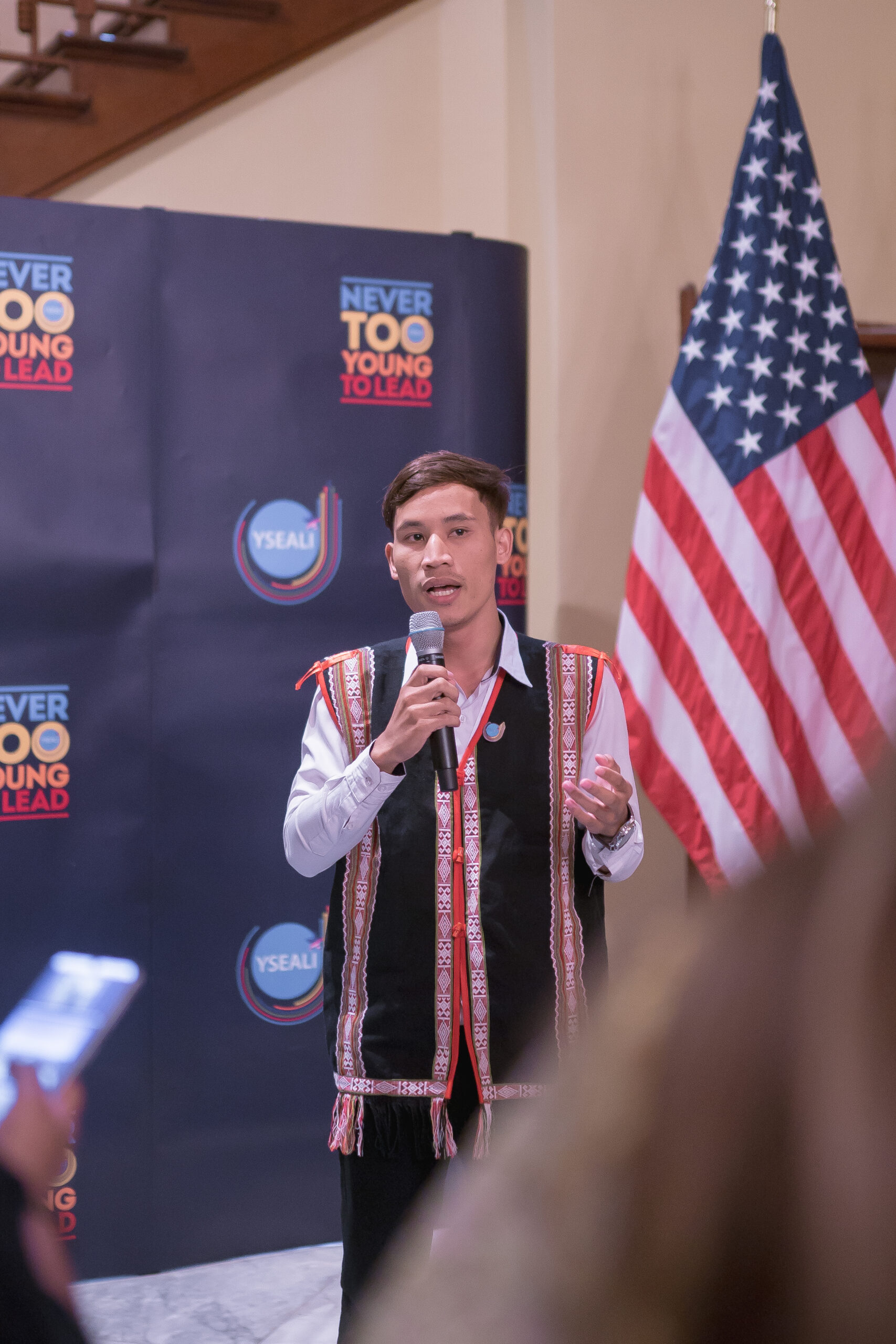 Blen expressed his concerns about indigenous education in the Digital Society, highlighting the challenges faced by Indigenous youths and children in terms of digital crime and insecurity. He also emphasized the importance of Indigenous education in the Indigenous community and called for YSEALI to engage and support education among indigenous youths and children in Cambodia.
Blen had a positive and productive experience at the YSEALI Matters Forum, enjoying the support and open-mindedness of all participants and organizers. He had the opportunity to meet Syed Sediq, the former Minister of Malaysia, and Madam Kamala Harris, the Vice President of the U.S., who motivated him to make a positive impact on ASEAN's community.
It is important to note that Blen and other fellows actively contributed their ideas and strategies to strengthen the YSEALI program and make it more inclusive. Blen plans to share his YSEALI experience with his colleagues, friends, and his indigenous community upon his return, and apply the lessons learned to his work at CIPO.
In addition, Blen  participated the YSEALI program at Arizona State University in the United States for five weeks in 2023, he also attended the Paris Peace Forum in Paris, France in the same year.